Q: What are the stages of the competence continuum?
A: The stages of the competence continuum are illustrated in the graphic below. For the purposes of postgraduate education in psychiatry:
Transition to Discipline equates with the first month of PGY1 = Springboard.
Foundations of Discipline equates with the subsequent 23 months (the majority of PGY1 and PGY2).
Core of Discipline equates with PGY3 and PGY4.
Transition to Practice equates with PGY5.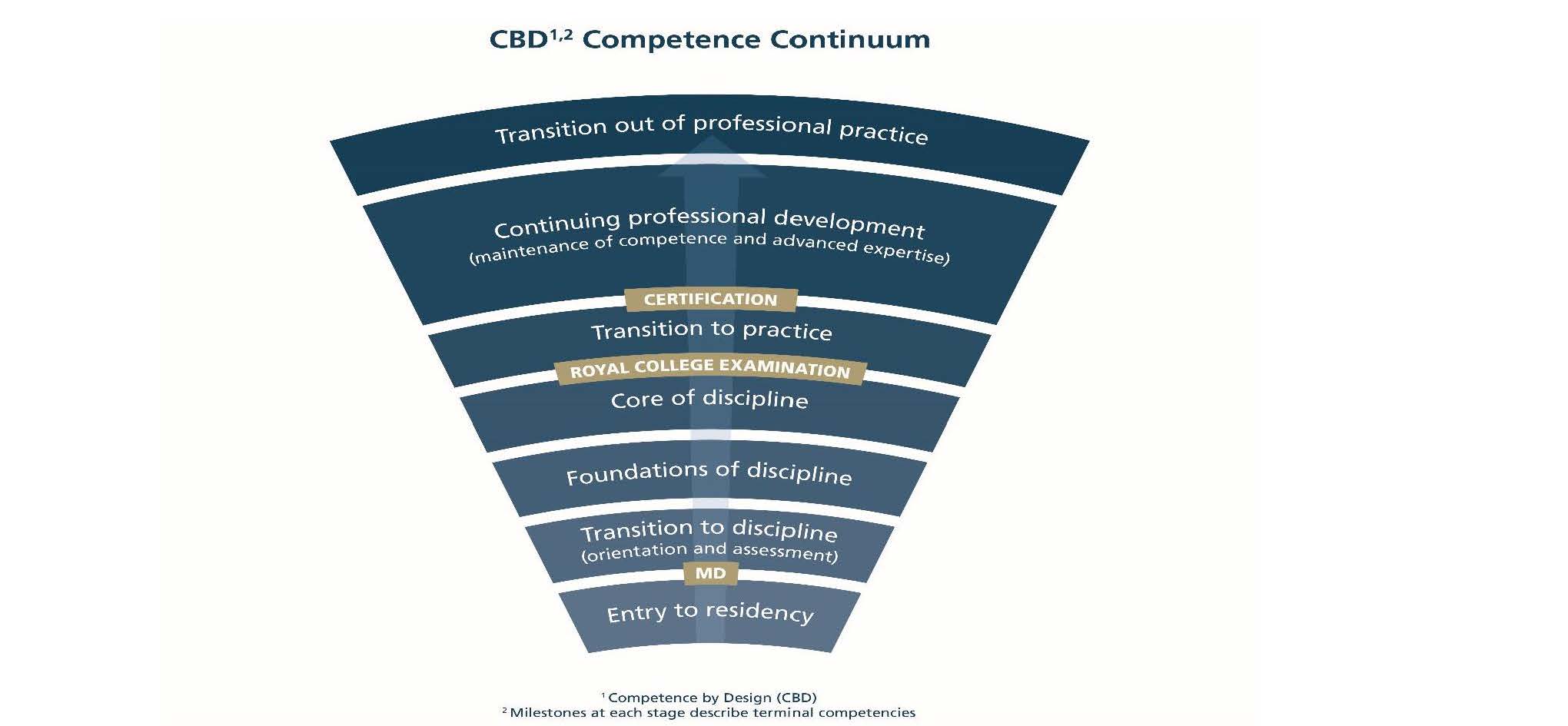 Q: What is an EPA?
A: The definition and description of an EPA and each of the EPAs for the Transition to Discipline and Foundations of Discipline stages of competency can be found here.
Q: Are EPAs the only way that residents are assessed?
A: No – EPAs are one component. There are still many other methods of assessing residents, all of which are reviewed by the Competency Committee.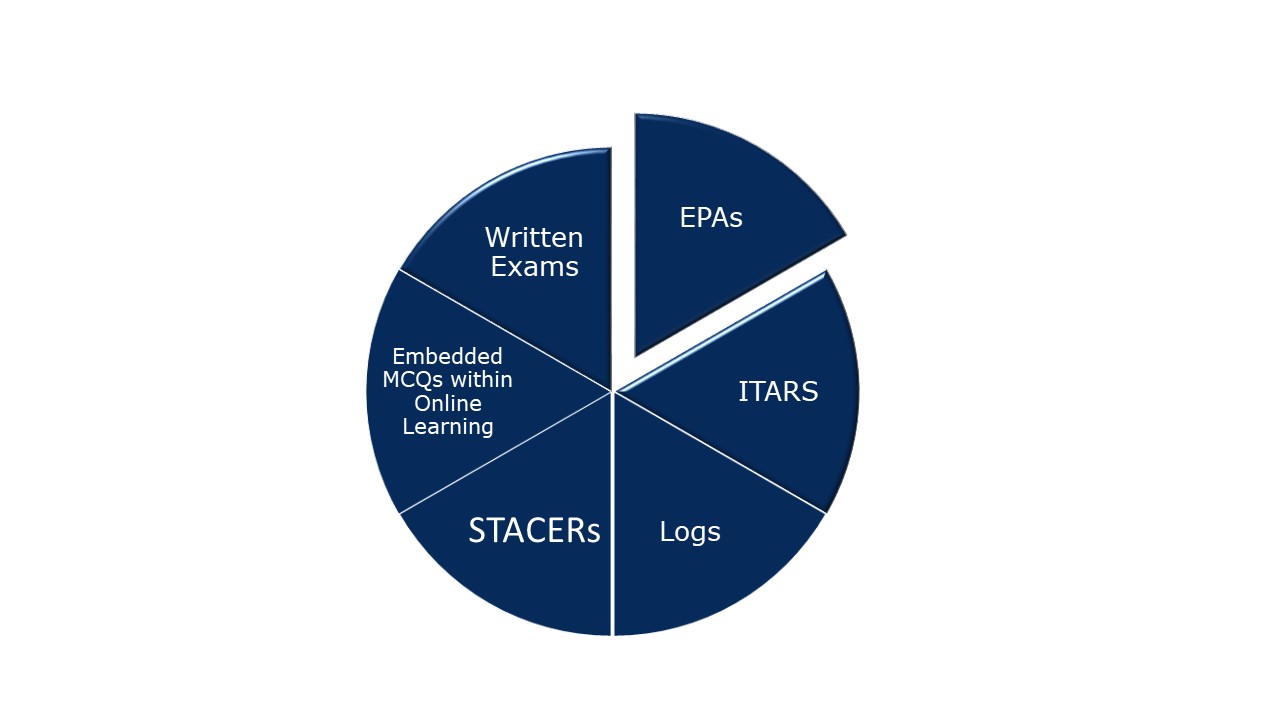 Q: How frequently do EPAs need to be observed?
A: Each resident needs an EPA to be observed about once per week.
Q: Is the EPA e-tool live now?
A: Yes, the EPA e-tool is live and ready for use! Residents have been trained and know how to access it and complete it.
Q: Does a resident need to be observed in the encounter to complete the EPA tool?
A: For some EPAs, observation is essential. For others, the competency can be inferred from the presentation (e.g. reviewing the history or coming up with the diagnosis and plan).
Q: Do all the milestones in an EPA need to be addressed at the time of the encounter?
A: No – if a resident is entrusted with an EPA, then it is assumed the component milestones are achieved.
Q: For the TTD1 and TTD2 EPAs, do the residents need both EPAs to be entrustable at the end of Springboard?
A: The original intent was that residents would complete TTD1 and TTD2 and that these EPAs would be entrustable at the end of Springboard. However, feedback indicates that the residents have not consistently had opportunities to complete these EPAs. So…not to worry…these EPAs can be carried forward and be completed through the Fall either during call or during an ER rotation. We will monitor progress and communicate if any further changes need to be made.
Q: Will Supervisors have their own accounts in the EPA tool?
A: No – the EPA tool is resident driven and the residents use their own accounts.
View All Results ›